Our newest chocolate offering, honey chocolates have received rave reviews from the press since their first launch. We wanted to take a moment to reflect on an amazing few months of love for our newest chocolate line.
About Time's Valentine's Cake and Chocolate Delivery Ideas article was just lovely. We really felt the love from Alicia Grimshaw who said our "chocolate [was] delicious and pure, but also [with] sustainability credentials to match".
"…the perfect gift for any gin-lover or chocolate-lover…"
Mother's Day saw us featured by three separate publications! Hashtagtravelling included us in their Mother's Day edible gifts write up as "a little box of heaven" – which left us on cloud nine! Baking Heaven noted our honey chocolates were "a step up from the usual boxed chocolates". Consommé also agreed that they made "the perfect gift for any gin-lover or chocolate-lover".
Then we launched our Limited Edition Easter boxes Sunrise and Moonshine which were enjoyed by The Observer and Stylist! The Notes on Chocolate feature in The Observer's Annalisa Barbieri was highly complimentary on our Moonshine box and listed us in her top two recommendations. She also mentioned our Moonshine box was "perfect if you prefer your chocolate darker". The wonderful team over at Stylist also featured our Limited Edition Easter boxes as "utterly fabulous" in their Style List – 30 Joyful Easter Eggs.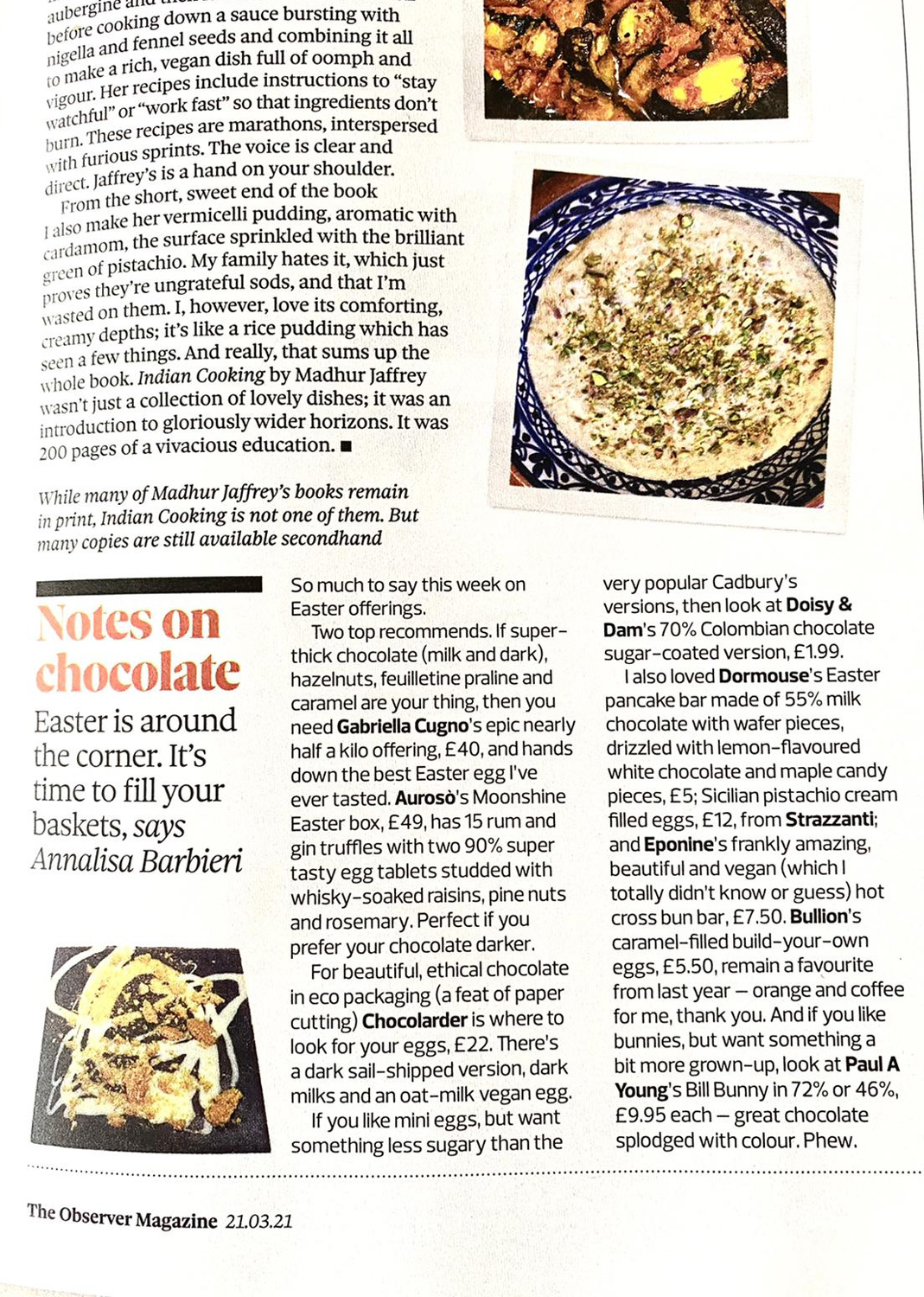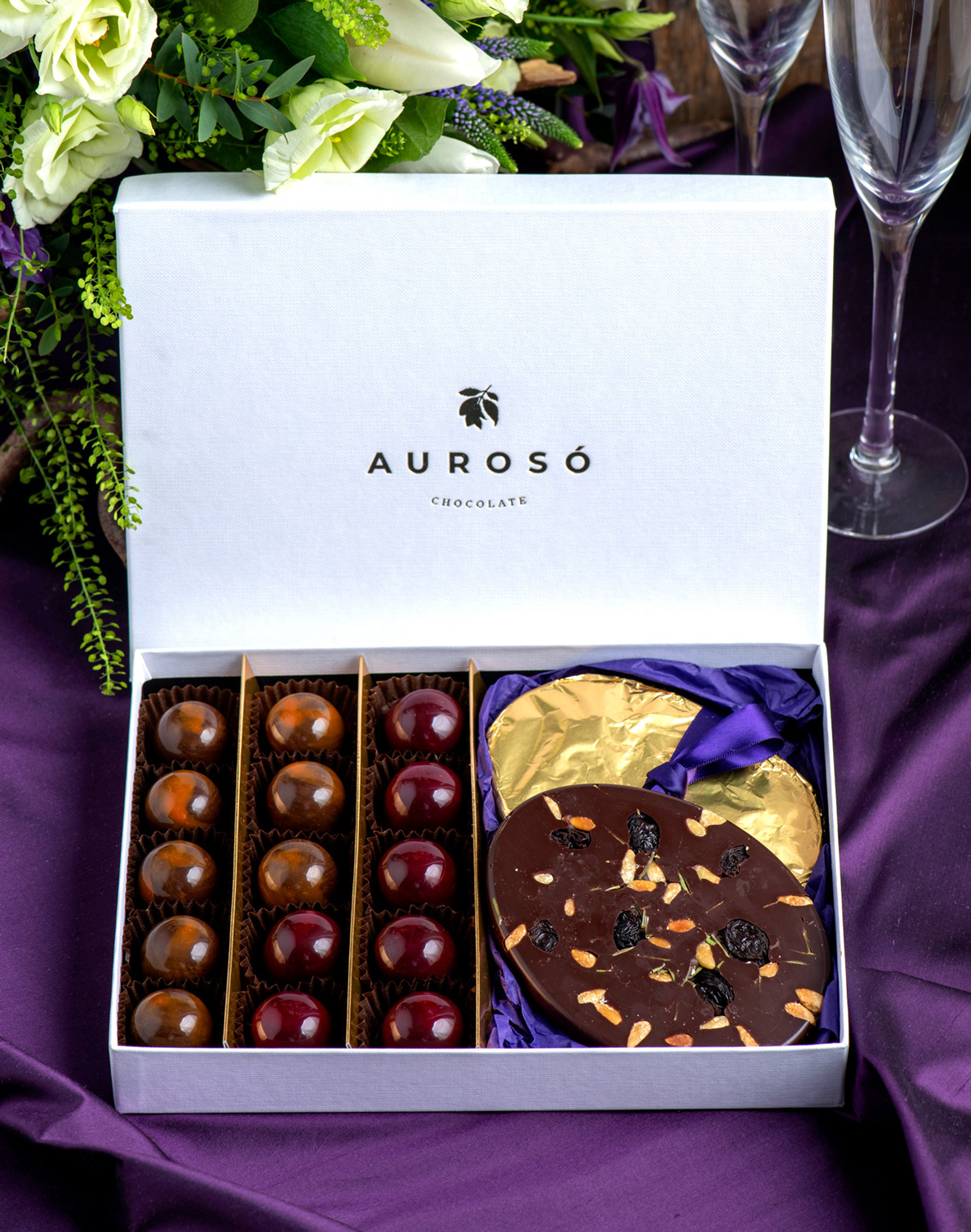 And, we have just been spotlighted in another brilliant feature by Consommé magazine about Honey Products. Our honey chocolates are naturally sweetened as we only use Honeys of Henley Spring Honey where the bees feast on wild plum and cherry blossom. Amanda Bootes notes "this rich and floral flavour works perfectly against our flavour combinations…"
We truly cannot thank all the individuals and teams enough for all of their glowing reviews and lovely features.
All links can our reviews can be found below:
https://www.abouttimemagazine.co.uk/food/valentines-day-2021-15-cake-and-chocolate-delivery-ideas/
https://hashtagtravelling.com/2021/02/28/this-week-edible-gifts/
https://www.consommemag.co.uk/drink/mothers-day-gifts-she-actually-wants
https://www.theguardian.com/food/2021/mar/21/annalisa-barbieri-notes-on-chocolate-time-to-fill-your-easter-baskets
https://www.consommemag.co.uk/food/top-honey-food-and-drink
DISCOVER MORE